9 luxury locations in Switzerland
9 Luxury Swiss locations
Would you like to explore the luxury Swiss locations ? This article has everything you need to know. Switzerland is a country with many luxury destinations that attract many people. Discover our selection of luxury places in Switzerland: spas, hotels, restaurants, bars, skiing, etc.
Spa at the Hotel des Bergues
The spa at the Hotel des Bergues has been in business for 7 years and what distinguishes it is the 360° view it offers from its terrace. The spa of the hotel des Bergues has a surface area of 1200 m2 with a fitness center, a huge swimming pool, a hammam in marble from Marmara, etc.. Moreover, the Japanese restaurant should seduce you with all its aspects. With its terrace on the roof of the hotel, you can enjoy a magnificent view, as well as savour some delicious meals.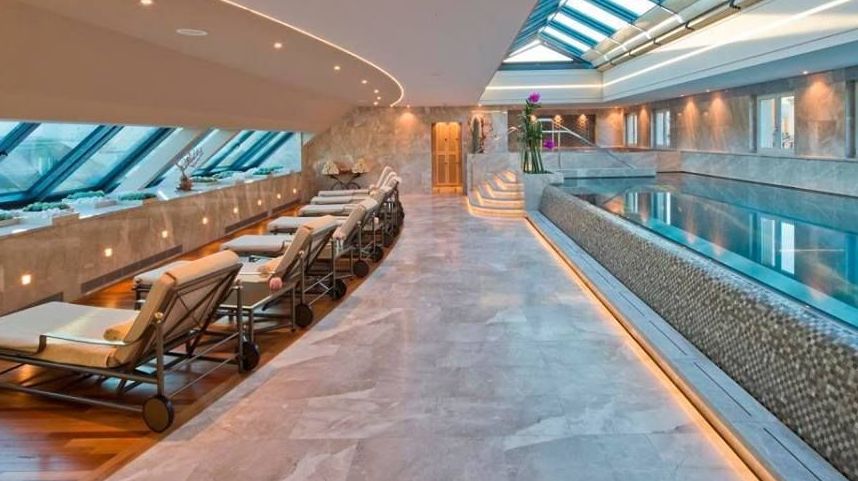 Lausanne Palace
This spa is located in the centre of the city of Lausanne and has a surface area of 2100 m2. This luxurious Swiss leisure area has numerous jacuzzis, saunas, a swimming pool, a gym, rest areas, and other exciting venues. There is also a fitness center that offers treatments as well as various therapies. It is truly a haven of peace in the city center. A great place to relax after a busy day of work.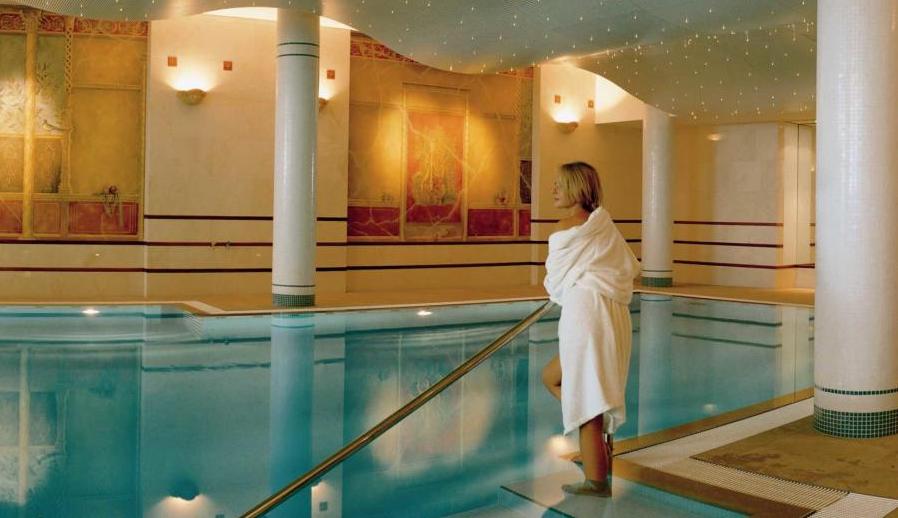 The Fairmont le Montreux palace hotel
This 5-star hotel is located on the shores of Lake Geneva and is very well known for its splendid architecture that delights the whole world. This luxurious hotel in Switzerland has 236 suites and rooms that are characterized by its sublime decoration. The hotel also boasts a large leisure area with swimming pools, fitness rooms, magnificent gardens and stunning views.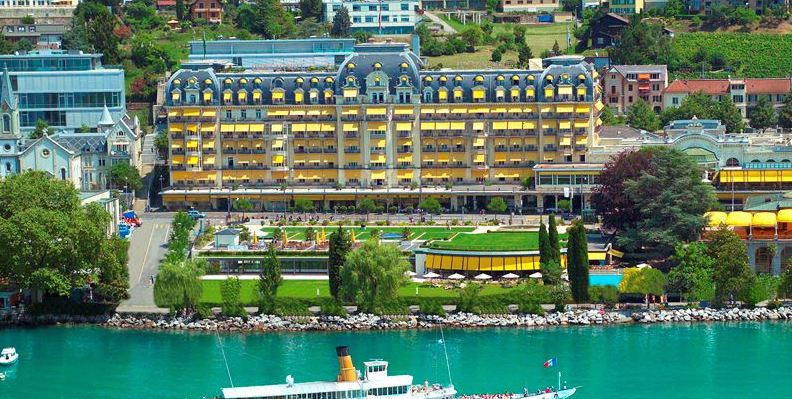 The white horse
The White Horse is a luxury restaurant that is among the best in the country. It is located in the city of Basel and has been awarded 3 stars in the Michelin Guide. This place offers you the finest French gastronomy with hints of Asian and Mediterranean flavors. It is a cosy and elegant atmosphere that offers great cuisine. It's sure to excite your taste buds and provide you with a memorable stay.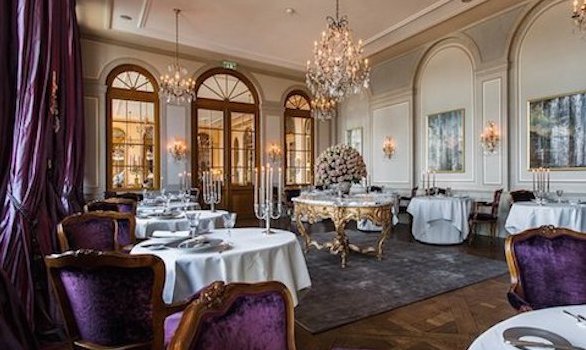 The Schauentstein
This luxurious place, a medieval castle, is run by the charismatic chef Andreas Caminada, who is a leading figure in Swiss gastronomy. The restaurant has been awarded 3 stars in the Michelin guide and is known for its refined and unique cuisine. In a small room animated by the ballet of waitresses dressed in black, who describe the dishes on small cards that you take away at the end of the meal, the experience remains unforgettable. A wonderful meal and an extraordinary journey that is not to be missed.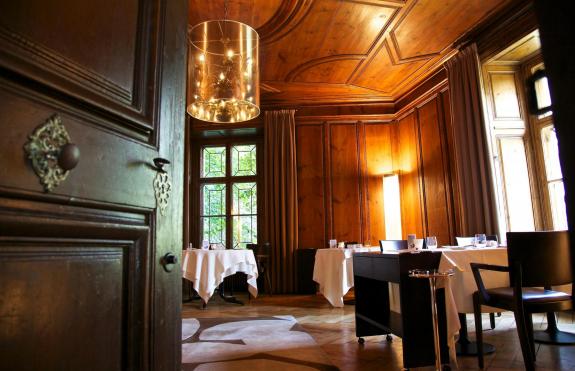 The Leopold Bar
This Lounge is a luxurious place where you will find meals and drinks with exquisite taste. Sitting on a leather chair, you will love to spend an evening with your friends in front of a wood fire. Moreover, if you are a great wine lover, this is the perfect place to exercise your passion. The staff is very welcoming and will always suggest how to pair your dish with your drink. A little extra that will astonish you. Entertainment is also available in this bar located in Geneva.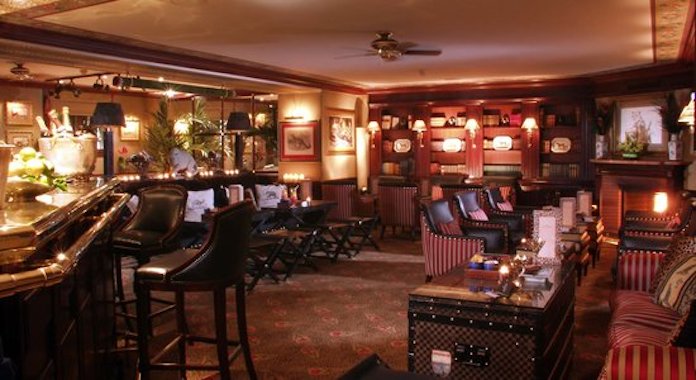 Rooftop Hotel Metropole
This luxurious Swiss leisure bar puts you in the shoes of a star with its wonderful red carpet. The bar has a beautiful view of Lake Geneva and its luxury yachts as well as of the mountains. You can book a table with the "lake view" option for a breathtaking view. With its excellent service and luxurious decor, you will be pleased to enjoy a delicious juicy cocktail on the terrace for a romantic date.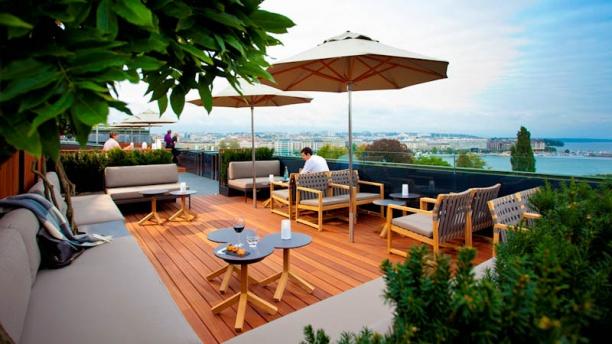 L'hôtel du Golf et Palace: to the pleasure of golfing
Passionate about golf? A luxurious place in Switzerland to practice your favorite activity in marvelous surroundings. Celebrities love to come to this venue to play golf. There are golf competitions as well as competitions on the ski slopes. If you are a golf enthusiast, this place is sure to please you.
Saint Moritz
This ski resort is an ideal place for skiing in a luxurious and friendly setting. Saint Moritz is in fact one of the most famous ski resorts in the world. Its scenery is characterized by lakes and the ski resort of Saint Moritz is one of the most famous meeting places in Europe. Skiing in St. Moritz is a great experience. There is no shortage of additional activities at this ski resort. If you are fond of social evenings, this is the place for you!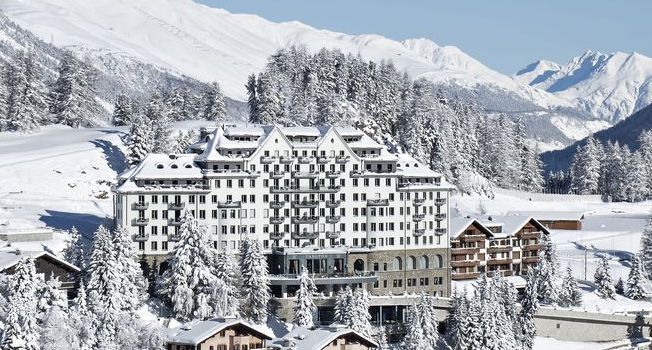 In conclusion…
All these Luxury Swiss locations heritage in all its splendor. We have made a selection of our favorites here. Naturally, there are many other luxury places in Switzerland.
Thanks to our private chauffeur services, we can take you to every outstanding place in Switzerland.
Are you interested in our services? Do not hesitate to contact us for more information via our website, by mail or by phone. Our team will be pleased to answer you. On request, we will send you a free quote at a later date, without any obligation on your part. This way, you won't have any unwelcome surprises if you prefer to go further and enjoy a private chauffeur with a luxury car.