HLS Limousine offers six different luxury vehicles for rent. We offer Mercedes-Benz (E 63 AMG, GLC 43 AMG, GT 63 AMG, EQC and GTC 63 AMG) as well as a Lamborghini Huracan. These vehicles have been carefully selected in order to adapt to the needs of our customers. Need more room? Consider the Mercedes-Benz EQC. Or rather interested in performance? The GTC AMG 63 will be the vehicle that meets your requirements. Here you have everything you need for luxury car hire.
In terms of duration, we also adapt to your needs. For a more detailed quote, please contact us via our contact form.
Daily rental : For a seminar, an event or a short trip, a daily or half-day rental is possible.
Weekly rental : Need a vehicle for several days? Book your vehicle on a weekly basis to have more freedom.
Monthly rental : You have planned to come to Switzerland for several months or are currently without a vehicle. Take advantage of our monthly rental offers.
Annual rental : In Switzerland for a long period of time? Rent your luxury vehicle for a year! Depending on your needs, we can also extend or restrict your rental period.
In order to offer you the best in terms of comfort and novelty, we carefully selected these 6 vehicles

E 63 AMG

GT 63 AMG

GTC 63 AMG
GLC 43 AMG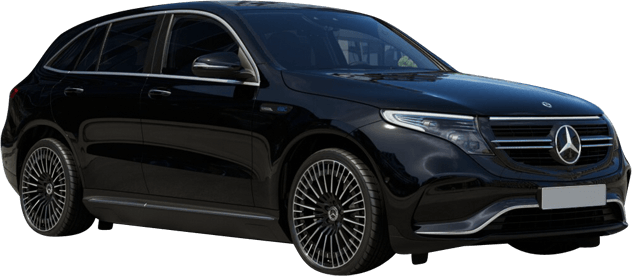 EQC

Lamborghini Huracan
HLS Limousine offers a selection of cars for rent in Switzerland. We work with the most prestigious car brands (Mercedes-Benz among others). Unlike other car rental companies, our clients are assured of having the exact car they have reserved.
Advantages of a luxury car rental with HLS Limousine
Our vehicles are new and well maintained. We guarantee that you will receive the model you reserved. We have a fully equipped fleet of vehicles. And we are proud that our vehicles are equipped with many features, such as the AMG sports package, a high-tech sound system, or even assisted parking…)
Our highly experienced staff is committed to providing the best car rental experience with the highest standards and customer service. We offer a 24/7 car rental service.